BOT Café brings together Toronto Region Board of Trade Members to learn, share knowledge, discuss best practices and build new relationships. Members use the Ten Thousand Coffees online platform for business networking and informal collaboration in a digital-first professional world.
This exciting opportunity is complimentary for Toronto Region Board of Trade Members!
3 Ways to Leverage This Platform


Cross-Industry Connections
We know that connecting with others to diversify your network, share best practices, and learn new skills is critical to your business and professional growth. Reach out and make a new connection by viewing a Member's profile and say hello!
Introductions & Networking
The platform will automatically provide you with new, data-driven introductions every month based on matched professional interests and will connect you with other Members for casual coffee conversations. The conversations are informal and guided by thought starters like sharing success stories, best practices, and advice.
Roundtables & "Office Hours"
Attend or host virtual "Office Hours" – these are informal, small group roundtable discussions hosted by business leaders from The Toronto Region Board of Trade, our Members and partners. These sessions are a unique opportunity for you to network with other Members and discuss interesting topics, share perspectives, and make new connections.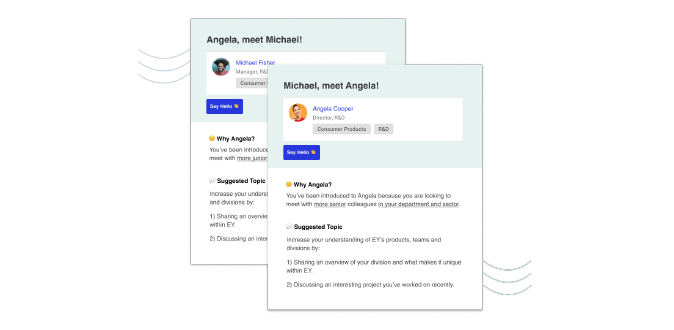 BOT Café Registration Process
You must be an existing TRBOT Member to participate. If you aren't a Member, complete the inquiry form and our team will reach out to you to discuss membership types and next steps.
Step 1: Request
Submit our online form to express your interest in BOT Café.
Step 2: Review
Our team will review your submission to ensure you're a Member.
Step 3: Confirm & Register
Once validated, we'll email you a link to complete your BOT Café registration.