FOR A LIMITED TIME, join as a new corporate member and receive 2 complimentary tickets to a TRBOT premium event, valued at $300! Restrictions apply.
What's in it for you?
Membership provides you opportunities to build MORE connections in the business community, access to MORE resources, tools and programming to achieve business goals, and wield MORE influence in communicating the challenges facing your organization to government and policy-makers.
Networking Powerhouse
Connect with a diverse community of 11,500+ TRBOT members, business leaders, and representatives from all three levels of government.
Collective Influence
Shape policy decisions, voice concerns, and contribute to the growth and prosperity of the business community.
Exclusive Pricing & Offers
Enjoy discounted rates on events, programs, and preferred rates on The Quay meeting rooms and event spaces.
By joining TRBOT, you become part of a dynamic ecosystem that empowers your business growth, fosters collaboration, and amplifies your voice among key stakeholders. Corporate members benefit from personalized account management, ensuring they make the most of their membership benefits.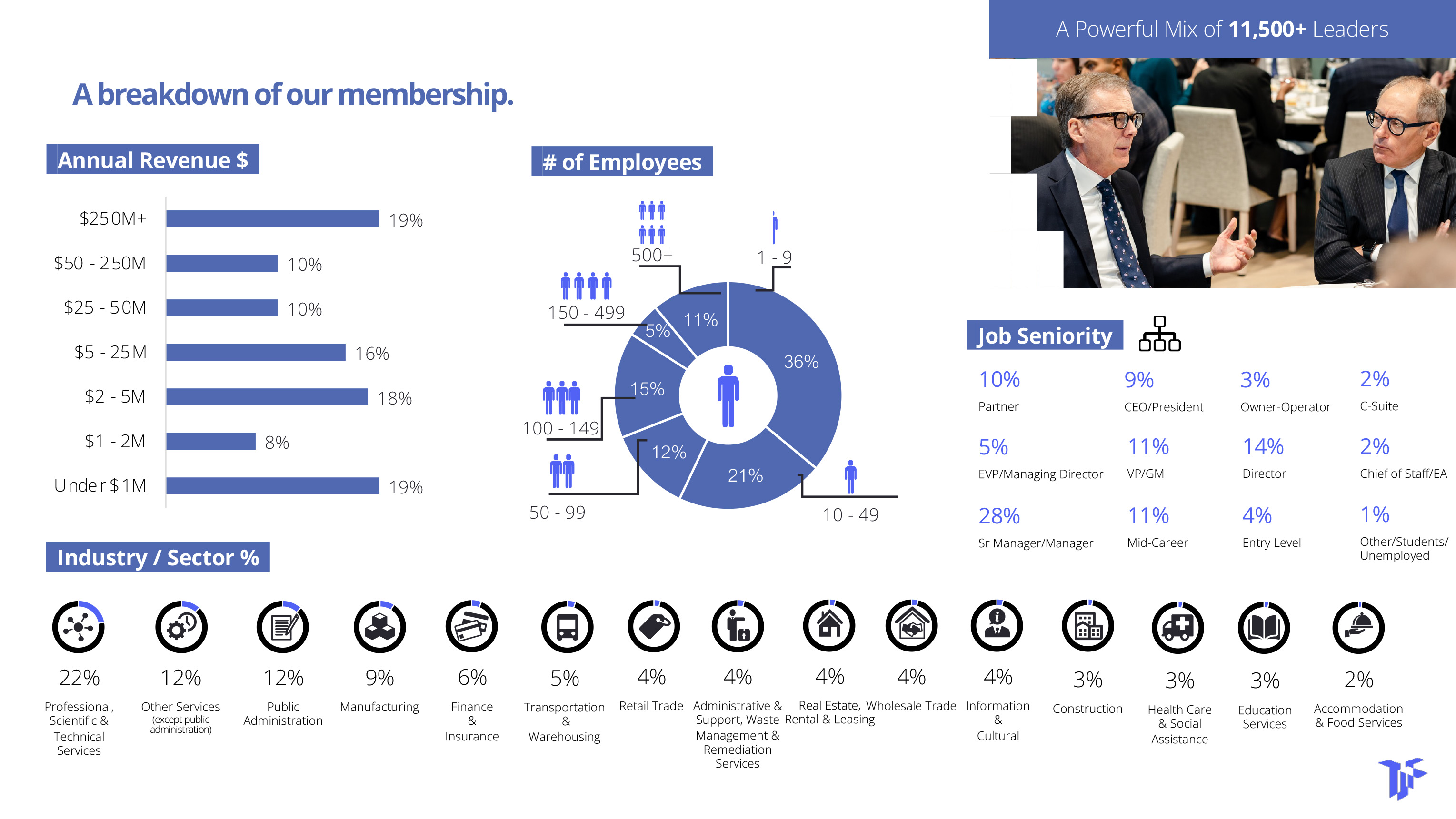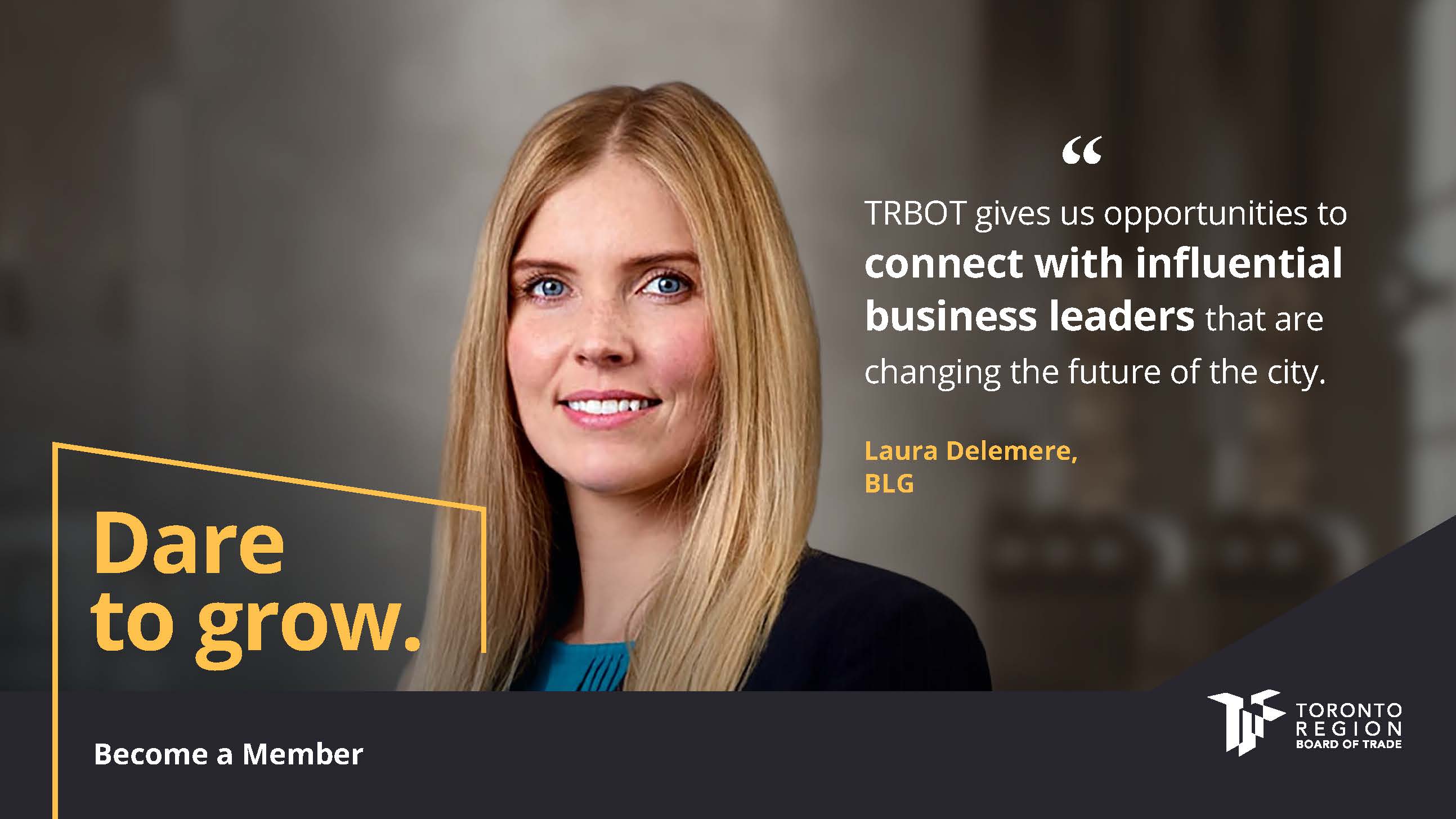 Start your membership journey today!
Unlock the solution to networking challenges & overcome business growth hurdles
Allow us to assist you in determining the membership option that aligns best with your organization's needs, and don't forget to ask about securing 2 FREE tickets to our exclusive premium events!