Business Crews helps you build your network and create lasting business relationships that will enable you to achieve your professional and business goals. We offer a series of weekly meetings over the course of four weeks, during which you will network and have discussions with a small group of professionals, selected based on intelligent matchmaking which pairs participants with others seeking similar business objectives and outcomes.
Business Crews, A Unique Way to Network
You are given the opportunity to exchange successes and insights, find solutions to your challenges and build strategic relationships with other professionals:
Intelligent matchmaking algorithm to match you with participants that are compatible with your profession
A meeting weekly over a four-week period with the same group of 14 – 20 people
Meetings led by a seasoned facilitator to maximize your networking experience
An atmosphere of collaboration and support where you can learn from the experience of others
Why Should You Register?
Develop your professional network
Discuss and share experiences, best practices and successes
Reflect and find solutions to business challenges and problems
Obtain references from potential clients
Promote your products or services
Discover new tools and resources
75% of past participants successfully created a business deal, even with second, third, or fourth connections.
Meeting Format & Schedule
Format: Speed-dating, small and large group discussions – virtual networking
Cohort Schedule: TBD
The meetings for each Crew always take place on the same day of the week, and at the same time. Please identify your preferred time slot upon registration so that we can find the right crew and timings for you.
Mid-day Sessions (11:00 - 1:00 PM ET)
Afternoon Sessions (1:30 - 3:30 PM ET)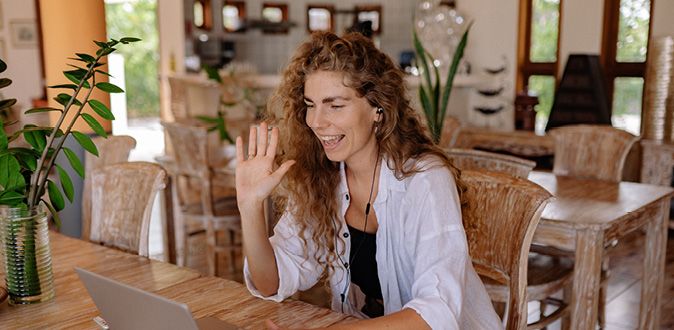 How to Join
Complete these steps to join Business Crews:
Register online and you'll receive an e-mail with next steps and purchasing information.
Take our matching questionnaire to identify your profile and objectives.
Get assigned to your Crew by the networking algorithm.
"Business Crews are a great way to get 10 to 12 entrepreneurial minds around the same table. Vital, especially during a pandemic!"

- Audrey Sylvestre, IntelliMédia Inc.
Frequently Asked Questions
National Business Crews Partner
Partners
In partnership with The Chamber of Commerce of Metropolitan Montreal (CCMM), in collaboration with PairConnex.