About the Cohort
Many successful businesses hit a glass ceiling of growth after reaching revenues of approximately $5M per year. If your company is facing similar challenges and is unable to realise its full scale-up potential, the Growth Development Program (GDP) is for you.
Regardless of industry, the Growth Development Program (GDP), developed in collaboration with Scotiabank, will help you overcome barriers to growth and strengthen your scale-up strategy. Canada's top scale-up business experts will provide a series of hands-on workshops and mentorship sessions for scalable Canadian SMEs. Companies will graduate with a professionally vetted strategic growth plan as well as gain access to a dynamic professional community through World Trade Centre-Toronto's peer-to-peer network.
Don't miss your chance to join the upcoming GDP cohort that begins on September 13, 2022.
This cohort will run from September to October and its agenda will include:
Developing Your Growth Mindset
Maximizing Operational Efficiency
Optimizing Financial Management and Funding
Enhancing Leadership Skills to Gear-Up for Growth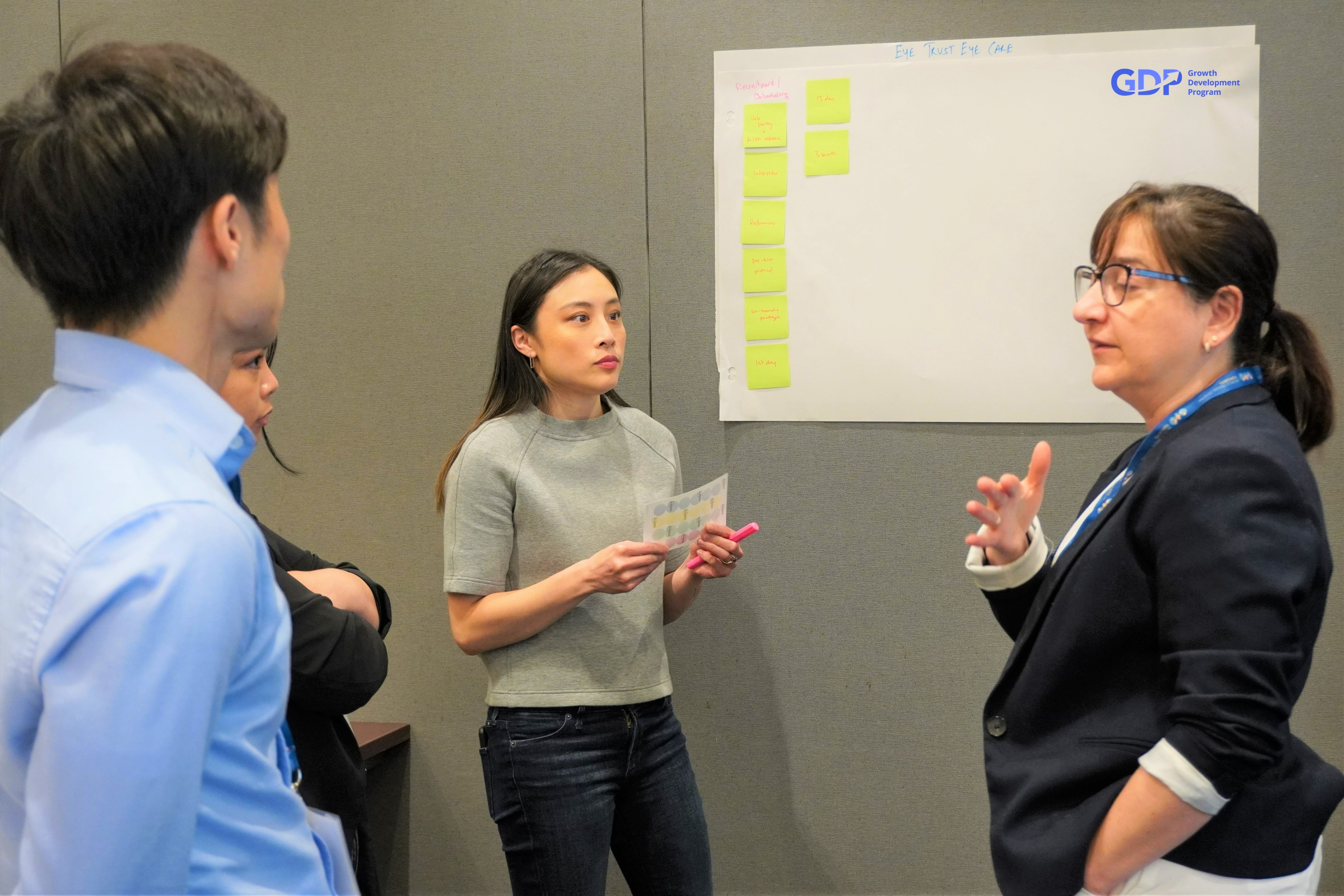 Registration
WHEN & WHERE
Toronto Region Board of Trade offices
Workshops: September 13 – 14, September 20 – 21, 2022
Mentorship Sessions: Oct 19 – 20, 2022
Graduation: October 24, 2022
ELIGIBILITY REQUIREMENTS
Verified revenue streams of more than $5M per year (If your company is under this threshold, please contact us at gdp@bot.com)
Scalable business model
Established product-market fit
Strong growth ambitions
Growing market presence
FEES
For an enrolment fee of just $1495, you receive over $40,000 worth of growth resources and mentoring for your business.
Payment is not immediately required to register for the cohort. You will receive a payment link once your business has been assessed.
Registration closes September 5th, 2022.
For your initial assessment, you will be asked to answer a few questions about your business' current standing, as well as your business' growth potential.
KEY CONTACT
Samantha Kussmann: +1 416 862 4503 | skussmann@bot.com