About the Cohort
The automotive and mobility sectors are undergoing significant transformations, and their performance and capabilities are constantly assessed by an array of stakeholders as they confront ever-changing challenges.
For the automotive and mobility solutions companies to scale-up, they must innovate, continually reassess their strategies, and manage change throughout the automotive value chain in a timely manner.
The Growth Development Program (GDP), developed in collaboration with Scotiabank, will help small businesses succeed in today's fiercely competitive global economy by focusing on significant and specific challenges and transforming them into growth-oriented strategies.
Canada's top scale-up business experts will provide a series of hands-on workshops and mentorship sessions for scalable automotive and mobility businesses. Companies will graduate with a professionally vetted strategic growth plan as well as gain access to a dynamic professional community through World Trade Centre-Toronto's peer-to-peer network.
Don't miss your chance to join the upcoming GDP cohort that begins on January 24, 2023.
This cohort will run from January to March and its agenda will include:
Developing Your Growth Mindset
Maximizing Operational Efficiency
Optimizing Financial Management and Funding
Enhancing Leadership Skills to Gear-Up for Growth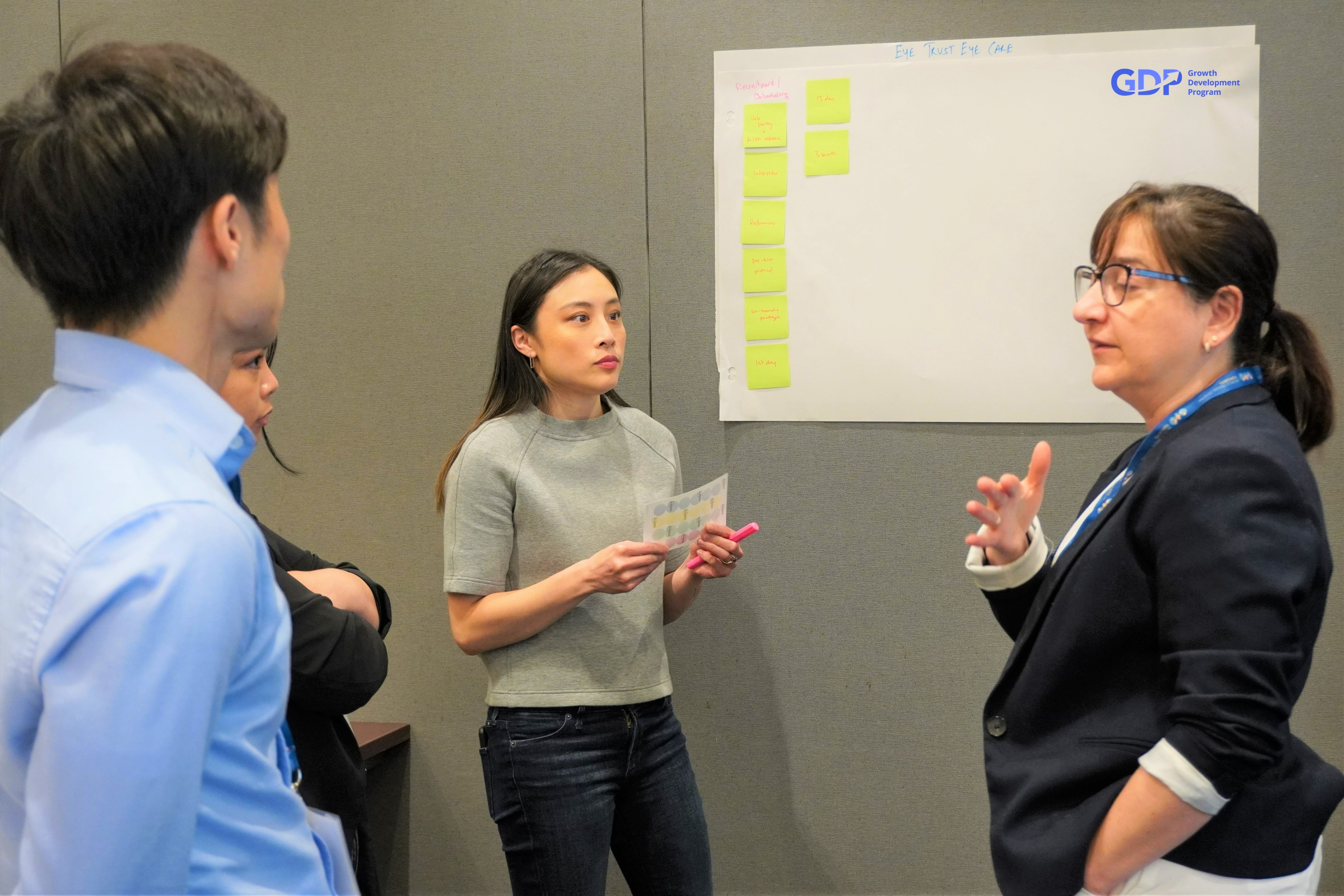 Registration
WHEN & WHERE
First Canadian Place - 100 King Street West; Toronto, ON M5X 1A9
Workshops: January 24, 25, 31 & February 1, 2023
Mentorship Sessions: March 1-2, 2023
ELIGIBILITY REQUIREMENTS
Verified revenue streams of more than $5M per year (If your company is under this threshold, please contact us at gdp@bot.com)
Scalable business model
Established product-market fit
Strong growth ambitions
Growing market presence
FEES
For an enrolment fee of just $1495, you receive over $40,000 worth of growth resources and mentoring for your business. You can also take advantage of our early bird price of $995 until Friday, December 23.
Payment is not immediately required to register for the cohort. You will receive a payment link once your business has been assessed.
Registration closes January 13th, 2023.
For your initial assessment, you will be asked to answer a few questions about your business' current standing, as well as your business' growth potential.
KEY CONTACT
Samantha Kussmann: +1 416 862 4503 | skussmann@bot.com
Sriram Rajaraman: +1 416 862 4511 | srajaraman@bot.com