It's almost impossible to imagine Toronto without its iconic waterfront view. What was once a dilapidated industrial district now helps form the core of the city's stunning skyline and has been transformed into a dynamic mixed-use community and emerging business centre.
The waterfront is an incredible economic and cultural resource and one of Toronto's premier destinations, with more than 18 million visitors every year pre-pandemic. It is home to a bustling arts and culture hub, gorgeous green spaces, a port and airport, and a diverse range of recreational opportunities. The six-kilometer stretch of shoreline is home to 37,000 jobs and handles over 2 million metric tons of freight.
However, despite roughly 20 years of concerted upgrades along Toronto's waterfront, the area remains fragmented, isolated, and unfinished, and while that presents the lakeside community with innumerable challenges, it also provides the city with just as many opportunities.
There is still massive untapped economic, commercial, and cultural potential on the waterfront that, if taken advantage of, could provide a major boost to the city's productivity and quality of life. Now, with 240 hectares being made available for development, we have the opportunity to transform the waterfront into not just a world class destination but a model for innovative urban solutions.
That's why we need to work with all levels of government to push for the amenities the area needs to succeed before we fall further behind cities that are making the most of their waterfronts. Sydney, New York, and Copenhagen are all turning to shoreline redevelopment to improve livability, sustainability, and economic growth. Many are even exploring the possibility of waterborne transportation systems to ease congestion and further leverage the supply chain benefits of ports and harbours.
These new approaches present fascinating case studies on how Toronto could combine leisure, green space, and transportation, alongside supply chain management, to boost GDP and improve quality of life.

Learn more about an essential Toronto district that hosts more than 18m annual visitors.
To get there, we need to solve the historical issues that keep the waterfront from achieving its potential.
First, connectivity. Hidden behind the Gardiner and victim of increasing congestion and insufficient transit, the waterfront is an isolated part of the city. The lack of east-west connectivity along the Queens Quay corridor presents transportation challenges for residents, workers, students, and businesses. At the same time, more effective north-south connections are desperately needed to integrate the waterfront area with the rest of the city.
Second, a unified vision to reimagine the waterfront. As governments, businesses, and institutions plan new waterfront developments and projects, it is vital that they consider the benefits that come with developing the waterfront as an ecosystem. Without a collaborative and comprehensive vision of a world-class waterfront, future developments may only worsen existing issues.
Despite those challenges, the waterfront sets Toronto apart in an increasingly competitive world. As Canada continues to fall behind its peers in terms of productivity and innovation, Toronto must take advantage of its lakeside resources and work with governments and stakeholders to revitalize the city's lakeshore.
Now is the time to push for those solutions and properly connect the communities along the lakeshore to each other and to the rest of downtown under the Gardiner and train corridor.
To learn more about waterfront challenges and solutions, and what the future could look like, be sure to join us October 3 for our event Building a World-Class Waterfront, featuring Premier Doug Ford, Minister of Infrastructure Kinga Surma, urbanist Richard Florida, and urban planner Jennifer Keesmaat, among others.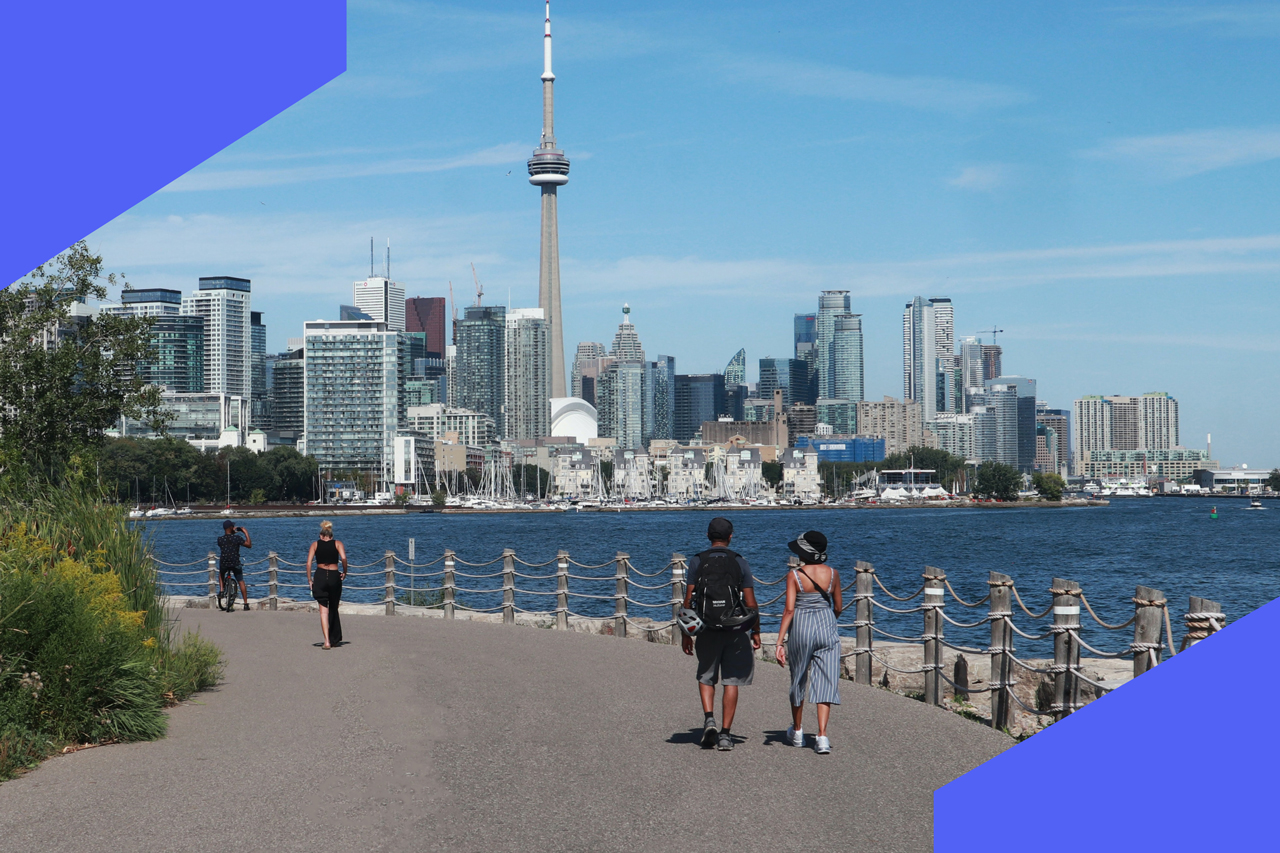 Toronto's waterfront supports thousands of jobs and is a key economic driver of the region. Join us to learn how we can unlock its full potential.