THE PREMIER NETWORKING GALA IN TORONTO IS BACK.
See and be seen. Back after three years, tickets are going fast. Do not miss this opportunity to forge new connections, hear inspiring insights from notable changemakers, and enjoy an exquisite three-course dinner and drinks.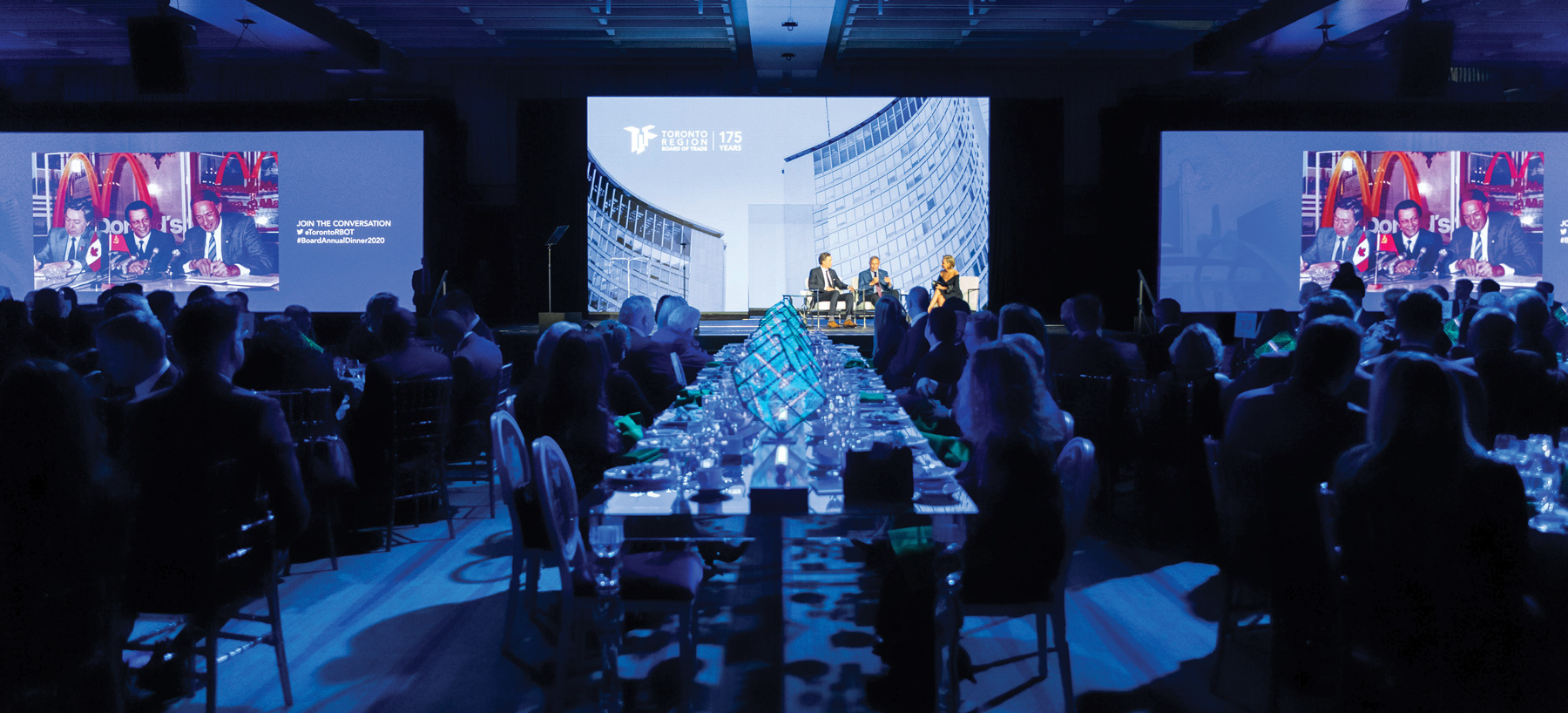 Join us as we shine a spotlight on the achievements and accomplishments that position our region as the genesis of innovation, economic competitiveness and growth on the global stage.
Breaking through the assumption that Canadians are "average," "nice,""meek" — we're coming together to celebrate the knowledge that we have the potential of being second to none; that we boldly and unapologetically fly above the radar.
MEET OUR KEYNOTE: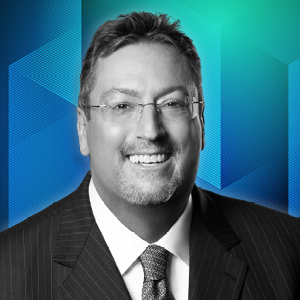 Mark J. Barrenechea
OpenText CEO & CTO
Mark Barrenechea is an ideal model for this year's Annual Dinner theme, Above the Radar, a rallying cry for companies from our region to compete, innovate, create, teach, and grow internationally.
Mark has led OpenText to significant growth since becoming CEO in 2012, contributing to one of the biggest Canadian success stories in tech – 90% of Fortune 100 companies are customers, and $9 trillion in annual commerce is conducted through OpenText.
Read more about our keynote speaker here.
CONGRATULATIONS TO OUR REGION BUILDER AWARD RECIPIENT:
Joanna Griffiths
Knix Founder & President
Joanna Griffiths, Founder and President of Knix and Kt by Knix, will be honoured with the Board's Toronto Region Builder Award, presented by CPA Ontario for the 22nd consecutive year at our 133rd Gala Annual Dinner on March 23rd.
As a founder, Joanna has embodied our theme of flying above the radar. She has established herself as one of our region's most prominent and successful entrepreneurs, having closed Knix's Series B financing just three days before giving birth to twins, eliminating any investors from the process who questioned her ability to run a business and be a mother. Knix surpassed 2 million customers this past fall and has set the Canadian record for the largest publicly disclosed sale of a private company by a female founder.
INTRODUCING OUR GALA MASTER OF CEREMONIES: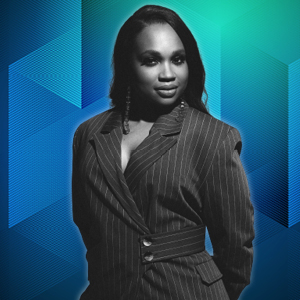 Kayla Grey
Sports Anchor, TSN
We're excited to announce TSN's Kayla Grey will be our gala's master of ceremonies. Alongside her incredible portfolio of television appearances and journalism, as the first black woman to ever host a sports highlight show, Kayla is a quintessential reflection of our gala's theme.
Kayla Grey is the host and co-executive producer of TSN's The Shift with Kayla Grey, appears regularly as an anchor of SportsCentre, and reports courtside for TSN's live coverage of the Toronto Raptors. Kayla reported on the Toronto Raptors' historic NBA championship run for TSN in 2019, and also joined CTV's fan-favourite series The Amazing Race Canada as an official race correspondent for The Amazing Race Canada: Ride Along. In 2019, Grey was awarded the By Blacks magazine People's Choice Award in the TV Personality category. Grey was also honoured on Chatelaine's 2020 Women of the Year list, named one of Refinery29's PowerHouse Women of 2020, and Woman of the year in Post City Magazine. She has also been recognized by Women of Influence as one of the Top 25 Women of Influence in Canada for 2021. This year Kayla received the Change Maker Award by the Academy of Canadian Cinema & Television.
Agenda
5:00pm - Registration and Networking Reception
7:00pm - Welcome Remarks and Keynote Address from Mark Barrenechea, CEO & CTO, OpenText
7:50pm - Dinner
8:50pm - Toronto Region Builder Award, presented by CPA Ontario
9:10pm - Post-Dinner Reception
Save your seat!
Sign up to learn more about our next Annual Dinner!
Tickets:
Individual (Member): $700
Individual (Non-Member): $800
Table of ten (Member): $7,000
Table for ten (Non-Member): $8,000
REGION BUILDER AWARD PARTNER
VIP Cocktail Reception Partner: